About: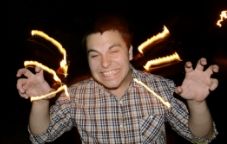 Daniel. 21. Whitman College. Biology. Sigma Chi.
Some call me a hopeless romantic, but I keep on dreaming with my head in the clouds.
After graduating from high school and experiencing my first year of college at Whitman, I realized that I don't want to live a boring life, of eat, sleep, eat, school, sleep. I want to dance in the mud with no shoes on, sit in the grass and live by the sea! Kiss in the rain with passion and these nights I get high just from breathing. I want to meet as many people as I can and if I do not have the chance to meet you: have a great life stranger.